Endometriosis Management Plan (Endo-MP) Project
Endometriosis is a chronic condition defined by the presence of endometrial-like tissue outside the uterus. It affects approximately 10% of people of reproductive age, about 50% of people presenting with infertility and 24-40% of those with chronic pelvic pain. In Australia, one in nine (more than 830,000) people had clinically confirmed or suspected endometriosis by age 44. The cause of endometriosis remains uncertain. The total economic burden of endometriosis and chronic pelvic pain per year in Australia is estimated at $6.50 billion. Endometriosis has critical implications for people's quality of life.
In 2018, Australia was the first country to develop a roadmap and blueprint to tackle endometriosis in a nationwide coordinated manner with the National Action Plan for Endometriosis. This plan was created in partnership between Government, endometriosis experts and advocacy groups. As part of the package, the Australian Government has funded the development of an Endometriosis Management Plan (Endo-MP) in primary care settings - often the first point of contact in the healthcare system for those experiencing symptoms associated with endometriosis.
The Endometriosis Management Plan (Endo-MP) project is being conducted by SPHERE Centre of Research Excellence in Sexual and Reproductive Health for Women in Primary Care in collaboration with the RACGP. Endo-MP will target all practicing GPs, and people with endometriosis and chronic pelvic pain in Australia. Through our investigator team, we have links to key stakeholders and partner organisations include but not limited to the Department's Endometriosis Expert Advisory Group, Primary Health Networks (PHNs), RANZCOG, tertiary care services, and consumer groups including the Australian Coalition for Endometriosis (ACE).
Endo-MP is a mixed methods project involving three main phases across 3 years:
Phase 1: Consultation and Scoping Phase
Phase 2: Development Phase
Phase 3: Implementation; Pilot testing and Evaluation
The Endo-MP project aims to develop and implement an Endometriosis Management Plan to support the navigation and management of endometriosis and chronic pelvic pain for providers and their patients through primary care settings and is expected to improve the quality of life for individuals with the condition and reduce associated economic costs.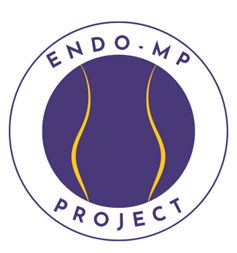 ---
Recruitment closed for Phase 1: Qualitative Study
Recruiting now for Phase 1: Co-design workshop
We invite general practitioners and health professionals working in Australian general practice, people with endometriosis and/or chronic pelvic pain, and endometriosis stakeholders and partner organisations to participate in an online co-design workshop.The co-design workshop will be held in October based on the Experience Based Co-design Toolkit. The workshop aims to determine the key elements for developing and implementing an Endometriosis Management Plan (EMP) to support the navigation and management of endometriosis and chronic pelvic pain for providers and patients. Information from the workshop will be used to develop a prototype for a management plan for endometriosis and CPP for general practitioners and patients.
For more information, please see the explanatory statements below, email Endo-MP team at This email address is being protected from spambots. You need JavaScript enabled to view it. or call on (03) 9902 4582.
Phase 1: Co-design workshop for the Endometriosis Management Plan is approved by the Monash University Human Ethics Research Ethics Committee (project ID: 40308)
To receive updates on the outcomes of this and our other studies, please sign up to our newsletter or email us on:
This email address is being protected from spambots. You need JavaScript enabled to view it.
Subscribe for out latest updates!
Sign up for updates from the world of women's sexual and reproductive healthcare research.